Nantong Jiahe Chemical Co., Ltd. Environmental Information Sheet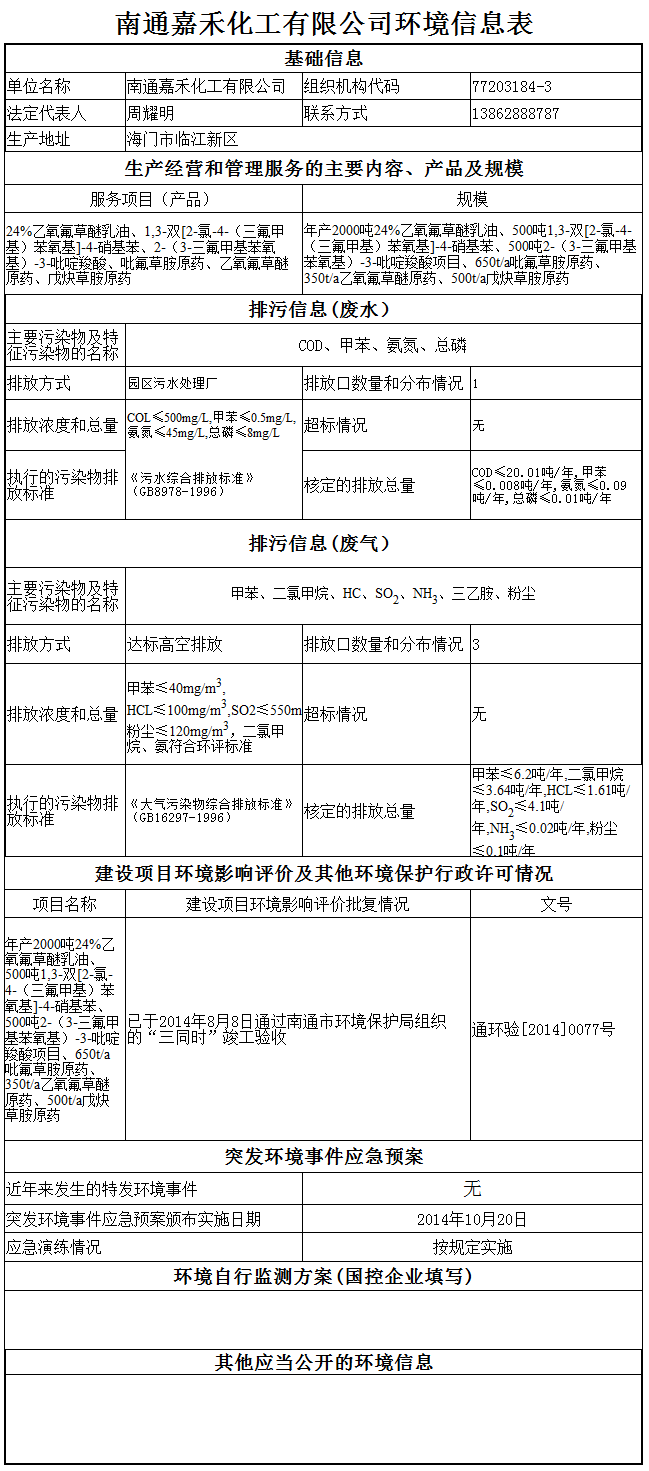 Create a harmonious team, realize the dream of Jiahe, thank you for returning to the society, and share the joy of success.
The company has passed the ISO9001 quality management system certification, and follows the ISO14001 environmental management system and the advanced concept of safety standardization management. It constantly pursues the modernization of management and the high quality of products.
Add:
NO.10 Linjiang road, Linjiang Chemical Industry Park, Haimen, Jiangsu, China